G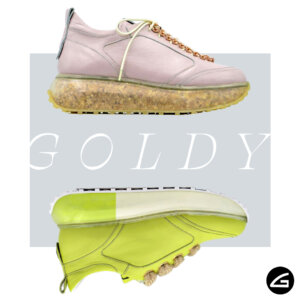 oldy is the new Gommus sole designed for young and go-ahead women, who prefer freedom and comfort but do not give up on being fashionable .
Lightweight, comfortable and flexible thanks to the ultrasoft inner cushion, it also surprises in its design.
In addition to being coloured, in fact, it can be made transparent, for creative and very intriguing combinations.
Would you like to know more?
Contact us! info@gommus.it