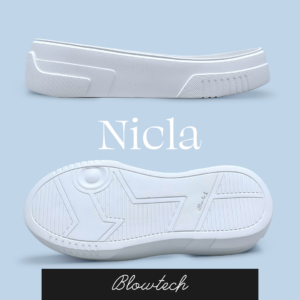 A comfortable sole, with sporty lines, that matches any look at the same time.
It's Nicla, the latest product of the Blowtech line.
The very light material and the intriguing style make it extremely practical and versatile, while the design winks at fashion, without taking itself too seriously.
A sole for everyone, that goes with everything.
Do you want to know more? Write us! info@gommus.it