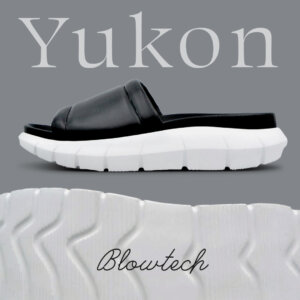 Just one look at the new Blowtech Yukon sole is enough to fall in love with it.
Designed for sandals, for both men and women, it wins you over with its young design, the aggressive lines, the ultra-modern look.
All this together with the lightness and comfort of the Blowtech sole!
Would you like to know more? Write us! info@gommus.it