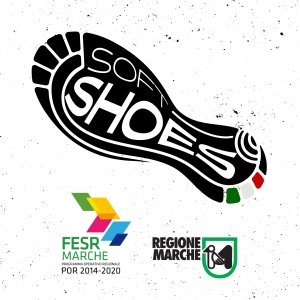 Gommus is one of the three companies, together with Bruè Spa, a footwear company of Monte San Pietrangeli (FM), and Stampi Style Srl, a mould maker company of Civitanova Marche (MC), to take part to Soft Shoes project, co-funded by the European Regional Development Fund (POR MARCHE FESR 2014-2020).
The project stems from our and from our partners' will to improve products both in terms of materials as well as in terms of production phases, to achieve better results than the reference market standards. The initiative therefore involves all the players in the supply chain who work together to create a high quality product that is attentive to customer needs.
The cost of the project is € 168.072,00, of which € 83.316,00 funded by European Union, as part of the "support for the realization of Made in Italy sectors innovative collections".