Gommus innovation never stops. Here come the new soles with benefits of both materials!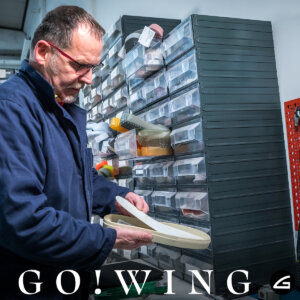 Our company is called Gommus, a name that evokes the Italian word for "rubber". However, it does not mean that we only deal with this material!
In addition to rubber, we are specialists in many types of material, including Tpu, Tps and Eva.
It is precisely Ethylene Vinyl Acetate that has always been one of the most requested materials. We use it for many typologies of soles, especially the more flexible and ultra-light ones
But there is more.
In recent times we have also begun to propose an alternative solution, with characteristics comparable to those of the Eva and, in some respects, even better.
It is GO!WING, a light rubber filled with special foams inside.
The soles produced in this way have exceptional qualities:
an external appearance and colourability equal only to rubber
a touch and a lightness never seen on rubber
From today, therefore, you can have everything in one product!
Would you like to know more? Write to us! info@gommus.it