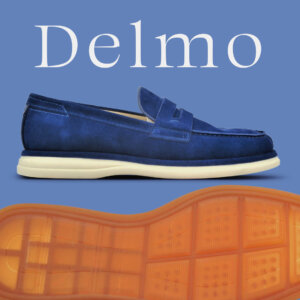 A timeless style, designed on a very current template.
It's , the new Hovercraft outsole that focuses on a classic look and comfort, thanks to the patented cushioning system.
The product has great versatility, also thanks to the matching or contrasting bandage little welt.
In short, it is an outsole for all occasions, made special by the traditional and absolutely young line at the same time.
If you want to know more, contact us: info@gommus.it