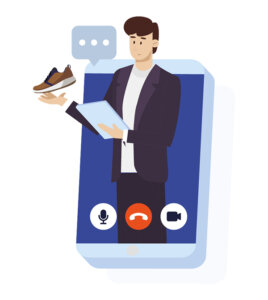 News are many, interesting and concern different categories of articles. Do not miss the opportunity to know them before anyone else!
Until few months ago, there were only two ways to deepen our samples: wait for the visit of our agents or meet us live, at the fair or in our showroom.
With Covid crisis, fair events have been cancelled. Face-to-face visits have also become opportunities for many to avoid.
For this we have taken some measures: on one hand we have equipped ourselves to receive visitors in complete safety, strictly respecting the anti-contagion rules; on the other hand, we have provided ourselves with the appropriate technology to show products at their best even online.
You will always be welcome, therefore, in case you want to visit us in the company or in our showroom in Civitanova Marche, but if you prefer, we can also arrange a presentation by video conference.
Write us at u.daniela@gommus.it to fix date and time. Thanks to our high resolution webcam, you will be able to see every detail of new soles and you will know all the secrets of the new compounds, as if you were here.