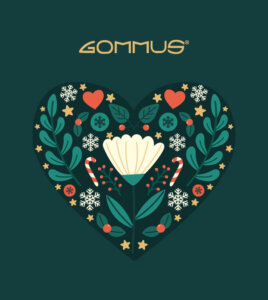 For Christmas 2020 we decided not to give gifts, at least not in the traditional sense of the word. Instead, we chose to make a donation to the association "Il Giardino dei Bucaneve".
In fact, it seems inappropriate to distribute Christmas presents at this historic moment when the whole world is fighting with a pandemic that has put much less material aspects at the top of the priorities.
"Il Giardino dei Bucaneve" is a non-profit organization close to our factory that deals with disabled children.
Among other things, since 2017, thanks to their support, some disabled young adults live together, trying to self-managing without their own family, in an apartment located in the Marche region.
It is a real-life project, with the aim of accompanying young people gradually detached from the family context and in search of their autonomy. A necessary independence, sooner or later, when the parents will no longer be there.
In this situation in which we are all a little more isolated, and therefore we are more focused on ourselves, we have seen in this initiative the opportunity to give a deeper and nobler meaning to Christmas.
We hope that you too agree with this point of view and that you will welcome our decision.
We wish you a peaceful Christmas and a 2021 of renewed prosperity. Many smiles, friendship and warmth to receive and, above all, to give away!
Let's keep it, the recovery's closer.
The Gommus team.