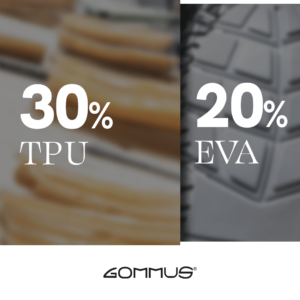 Our name, "Gommus", derives from the Italian word "gomma", that is rubber. But we certainly do not only deal with rubber soles!
More than half of our customers already choose us for other types of materials: 30% of our production concerns Tpu soles, while 20% are Eva soles (Blowtech).
Whatever you need, we are at your disposal!
Find out more by accessing our online catalog or write to us: info@gommus.it