The kombat boot that winks at sneakers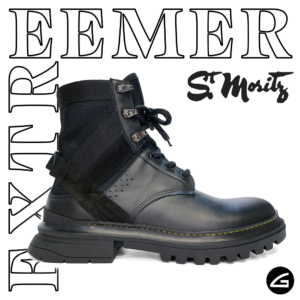 Extreemer by St. Moritz is a hybrid-style rubber sole.
The back reminds of a sneaker with spoiler and slip heel.
The box sole and the front have the typical look of an aggressive boot.
All with ultra-comfort cushioned interior and available in men's or women's versions.
Would you like to know more? Contact us! info@gommus.it